The answer to this question that pops up so frequently can be found at this link: <
this website no longer exists
>
Below is a copy of the article. Our thanks to the writers!
Can you? Yes
Now the real question is
should
you? And the answer is
NO
Ball pythons are solitary animals and the only time they should be put together is male being introduce to a female during breeding season and during breading season only. Even then this is not a permanent housing situation as the male will only spend several days at the time with a female (This also require that both are the proper weight)
2 Ball Pythons housed together can create problems such as stress, going of feed, spreading of diseases, parasites, mites, you are also at risk for serious injuries and sometimes even death.
Now some people will tell you they house their Ball Pythons together and have done so for several years and that they have not experience any problem. Some people will tell you that cannibalism among Ball Pythons does not exist or is very rare and will only happen if both snake are different sizes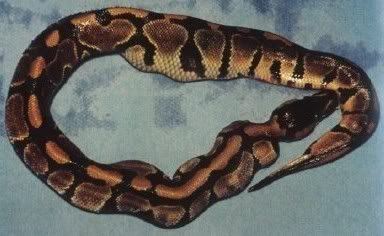 So I will finish with this, apparently those 2 Ball Pythons were housed together and were probably fine... until that day! So

Even though cannibalism among Ball Pythons is rare, is housing Ball Pythons together worth the risk?